Funny Birders Gonna Bird Meme T-Shirt for Birdwatchers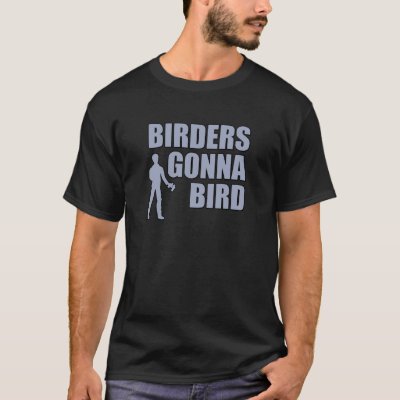 Do your thing! Birders Gonna Bird. This is a funny spoof design inspired by the viral Haters Gonna Hate internet meme. The bold text is accompanied by a silhouette of a birder holding a pair of binoculars with spectacular swagger.
As you get ready to start your 2023 lists and begin a new year with a blank birding slate, why not pick up some fun novelty wear that shows the world you're a birder? This funny t-shirt would be a great start to a funny birdwatcher wardrobe.
This fun meme-inspired design is shown here on a men's black t-shirt. You can find this original design on a wide variety of other apparel styles, see some ideas below.
More Birders Gonna Bird Gift Ideas