T-Shirt Tuesday: Audubon's Carolina Parakeets Top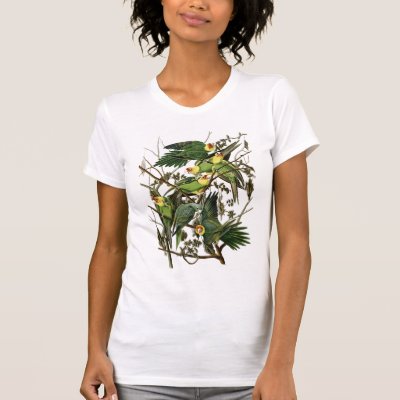 The Carolina Parakeet was once the only native parrot once found in parts of the United States. The range covered the eastern states into the Midwest and plains states. The Carolina Parakeet went extinct in 1918.
Today's featured shirt has a image painted by John James Audubon in 1832 or 1833. The illustration has a flock of the colorful and gregarious birds against a backdrop of natural foliage.

The Audubon image is shown here on a Women's American Apparel Fine Jersey T-Shirt, a best-seller made of 100% Fine Jersey cotton. Other gift ideas and apparel options are available; see some of the selection below.
More Gifts with Audubon's Carolina Parakeets