Eagle Freaks Know About Eagle Feaks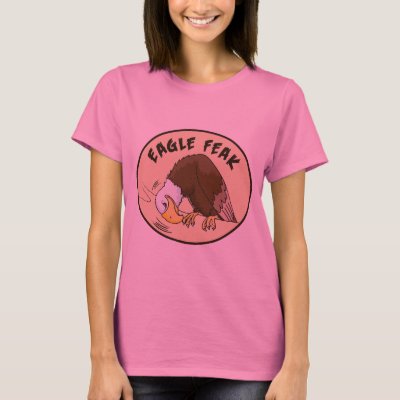 This funny cartoon design does not have a typo. An illustrated Bald Eagle bows down and appears to be moving its face. The image has the caption: EAGLE FEAK.
Feaking refers to the act of a bird cleaning its beak by rubbing it against a hard surface, such as on a branch or other perch. Birds typically do this after eating and sometimes after or during preening. The term is often used in falconry to describe the action taken by a bird of prey, but songbirds feak, too.
Find this funny eagle lover design on t-shirts like the one shown here.
More Funny Eagle Feak Gift Ideas for Birders and Bird Lovers