T-Shirt Tuesday: Barred Owl Black & White Pop Art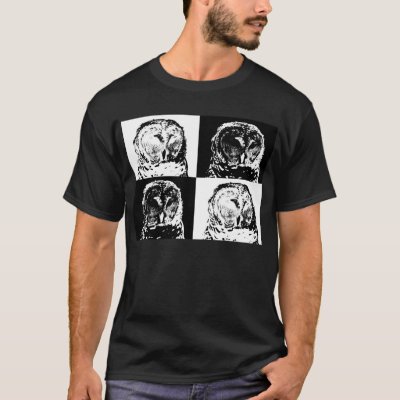 This is a cool pop art design featuring the face of a Barred Owl. The photo is shown four times in a checkerboard pattern, with the face on a black background contrasting with the image inverted.
This is a photo of a captive, non-releasable education Barred Owl. At the time the photo was taken, the bird was on the glove of a trained handler.

The pop art bird design is shown here on a black crew neck shirt. If you'd like a different shirt style, you can pick from over a hundred different color and cut combinations by using Zazzle's easy apparel customization tools. See other gift option ideas below!
More Pop Art Barred Owl Gift Options