Birds Well With Others T-Shirt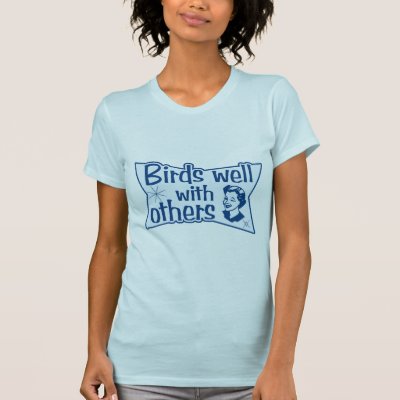 We're all so ready for this pandemic to end and to get back to doing the things we love to do with others, like birding! Migration will be ramping up soon in much of the United States and birding clubs are starting to plan for socially-distanced, safe outings to see dem birds! Let everyone know you're totally into birding with others with this funny retro style t-shirt: Birds Well With Others.
The slogan "Birds well with others" is featured inside a four-point shape, along with an old-school clipart image of a woman winking. The fun image looks great on a light blue t-shirt as shown here, or choose another apparel style from Zazzle's wide selection. You can also easily place this design on virtually any other product in Zazzle's catalog, using their easy tools.