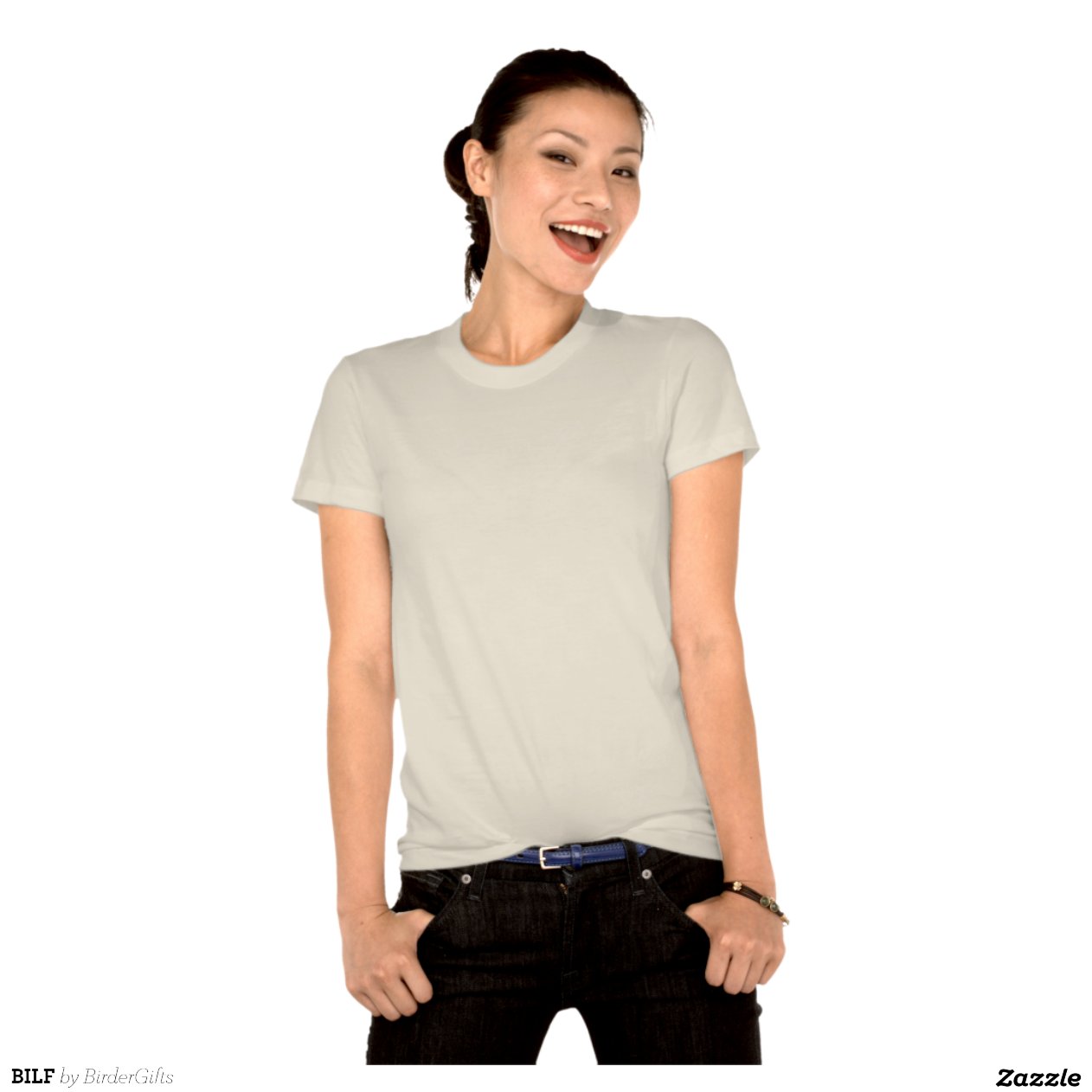 Can you believe it's been over 10 years since the Ivory-billed Woodpecker went from being "probably extinct" to "rediscovered"? The species made headlines back in April 2005 when experts from the Cornell Lab of Ornithology reported the discovery of at least one male Ivory-billed Woodpecker in the Big Woods of Arkansas. In the following years, expeditions were mounted and volunteers sought definitive proof... which was never produced. That doesn't mean that the Ivory-billed Woodpecker is still a Bird I'd Like to Find.

This design uses John James Audubon's painting of Ivory-billed Woodpeckers along with the letters BILF in ribbon below. The caption explains the acronym: Bird I'd Like To Find. This is a fun spoof of the MILF craze.

This Ivory-billed Woodpecker design is shown here on a women's organic t-shirt. You can also find this on a wide variety of other apparel styles, as well as gifts and novelties here: BILF.