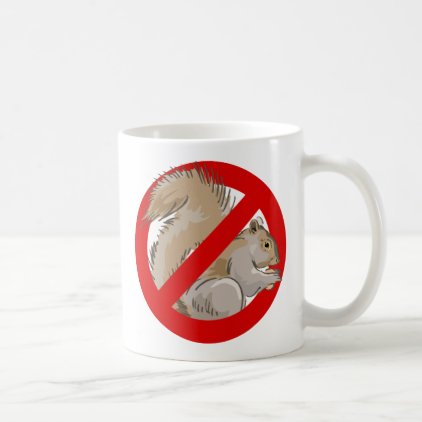 If you love feeding your yard birds, you might be among the legions of nature-lovers that has a complicated relationship with squirrels. You love your wildlife, sure, but those greedy squirrels can really be something else!

This is a simple design that doesn't beat around the bush (which is how some squirrels approach your feeders, see what I did there?). It's an image of a cute and fat squirrel munching on a nut. But there is a big red circle with a line through it over the squirrel. Yeah, squirrels are nice and all, but they're not welcome at your bird feeders, are they?

Sip your favorite beverage from this Anti-Squirrel mug while you watch your blissfully rodent-free feeders in action. Or slip in an adult beverage and watch the squirrel chaos continue to unfold.