Audubon's White-winged Crossbills
This is a fine reproduction of John James Audubon's painting of the White-winged Crossbill (Loxia leucoptera). The bird is also known as the Two-barred Crossbill.
More...
The original work was published in Audubon's masterpiece, Birds of America. Four birds, two males and two females, are shown feeding on seeds in this life-like painting.
Audubon's White-winged Crossbills Basic Button Keychain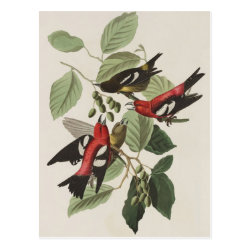 Audubon's White-winged Crossbills Postcard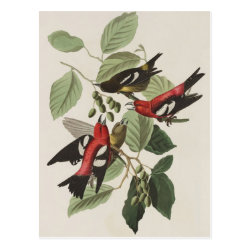 Audubon's White-winged Crossbills Premium Wrapped Canvas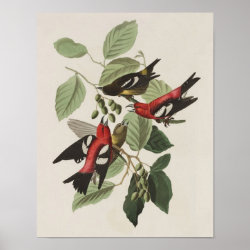 Audubon's White-winged Crossbills Matte Poster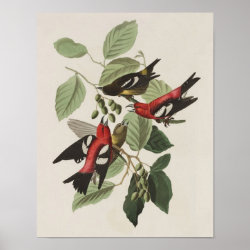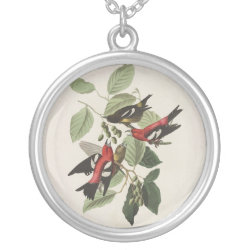 Audubon's White-winged Crossbills Large Necklace